The bond between grandparents and grandchildren must be one of the purest bonds that exist. Grandchildren love listening to their grandparents and similarly, grandparents love spending time with the kids.
This story is about these two generations in which the grandparent is spending time with his baby granddaughter. Even though we might not get what the baby girl is trying to say, the granddad seems to understand her completely.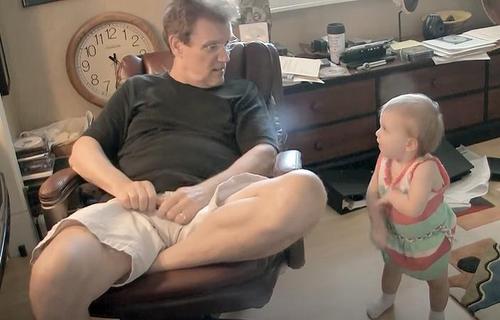 It is what exactly makes these two generations' relationship pure. We can see in the video that both of them are using baby words and getting each other while we can't make any sense from it. It is one hundred percent sure that these two are having fun.
Watch this video and let us know your level of amusement in the comment below.
And please SHARE this wonderful video with your friends and family!