These days it's almost impossible to guess who brings what to the table in terms of talent. If you even watch a few episodes of the Got Talent series, the sheer amount of skill kids possess nowadays will astound you.
Back in 2017, during the 12th season of America's Got Talent, a nine-year-old little girl from Hongkong auditioned for the show. Celine Tam is named after the family's love and respect for the renowned singer Celine Dion. As she walks onto the stage, she gets a critical eye from Simon Cowell. Maybe it's her age or Mel's questions, although we don't know the reason behind it. It's incredible, almost satisfying, to see him appreciate Celine's performance at the very end.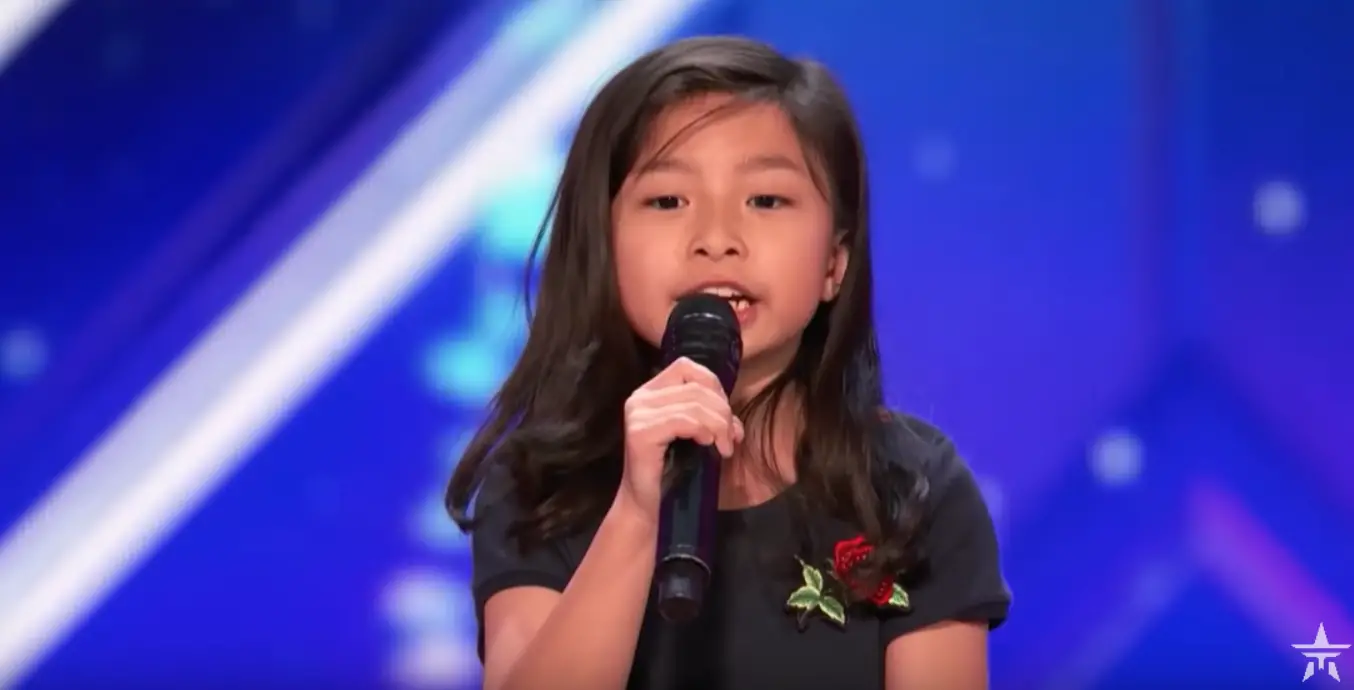 After the initial pleasantries, Celine goes right into the song. You must have guessed it by now; she sings none other than "My heart goes on" by Celine Dion. From the very beginning, Celine captures the attention of her audiences and the esteemed judges. Just before hitting the high notes, she glances at her father. He gives, "You got it" look, and indeed Celine has got it. She is perfect on the upscale tone. That's when Simon smiles staggered at this little girl who can belt out the notes with perfection.
Kindly share this entertaining performance with your loved ones.
What do you think?