It must be an overwhelming experience to witness two of your favorites and most famous singer duet on the stage. Well, something similar was the scene of a 60's TV show. The show was an embodiment of simplicity and raw talents.
The clip showcases the difference in music production nowadays in contrast with the past. No pyrotechnics, lipsync, loud costumes and makeup, or even a vast production style, just two singers were hanging out. All there was two gentlemen dressed in black tuxedos, single-camera magic. The exciting part, it was one take episode.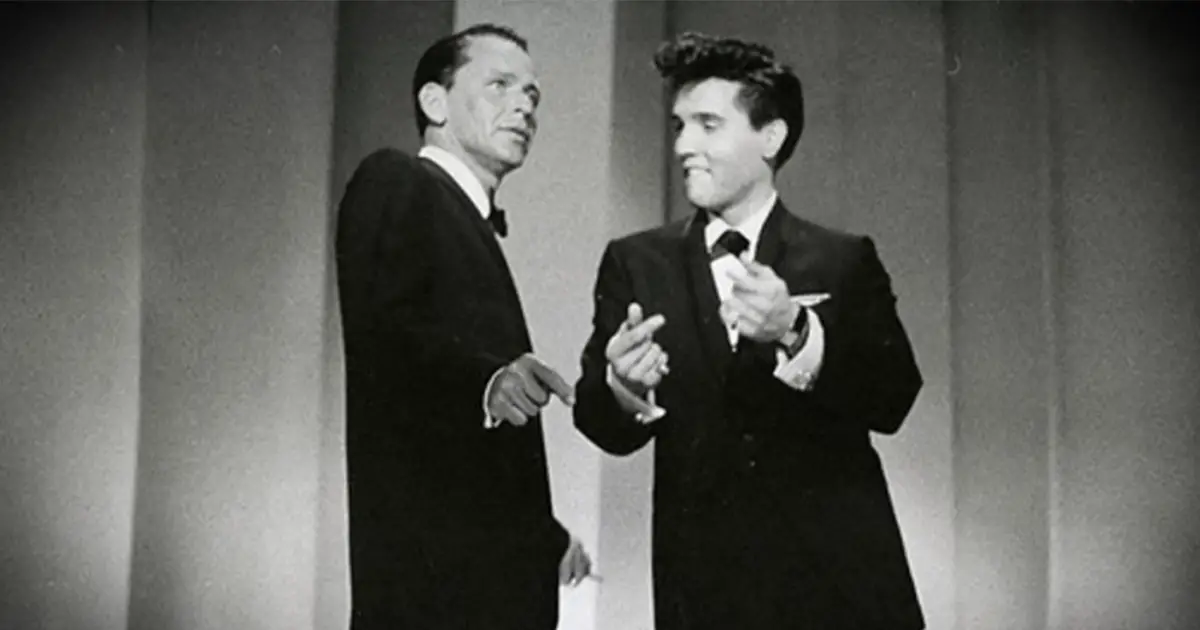 The blue eyes, Frank Sinatra and King of rock and roll, Elvis Presley, joined in the stage on 6:15, March 26th. Amid the fans, the two artists gave voice to the song "Love me Tender" in their own unique style. This episode was a welcome home to Elvis after his military services, from 1958-60.
The duet surprised the fans due to some tension between the two musicians affirmed by the media. However, the news is difficult to confirm as they were consummate professionals. Another rumor states the performance was to recreate Elvis's vulgar image to a skilled performer in which Frank plays his part. Nonetheless, the reason, the audience seems to have quite the cheer. We couldn't be more thankful it was recorded. Please press play and enjoy the video. Do share your thoughts in the feed.
If you find the video to your liking, kindly share it with your loved ones.
What do you think?