The video below features one of the most unlikely pair of friends that you will ever come across. A tiny baby elephant has somehow managed to befriend an adorable dog. But knowing both the animals' sweet temperaments, I don't really think it was a surprise. Despite their obvious differences, these amazing creatures have managed to form the strongest bond amongst each other. Meet baby Ellie. This little guy lives in an orphanage in South Africa with his loving dog friend, Duma.
Unlike most of the animals that fall victim to poaching attacks, baby Ellie was rejected by his herd. When Ellie was discovered and rushed to the Thula Thula Rhino Orphanage, vets discovered that he had a serious condition that affected the blood supply in his body. For a while, they even thought he would not be able to make it. But that's when Duma came into his life. The former sniffer dog stepped up to the plate and became baby Ellie's friend.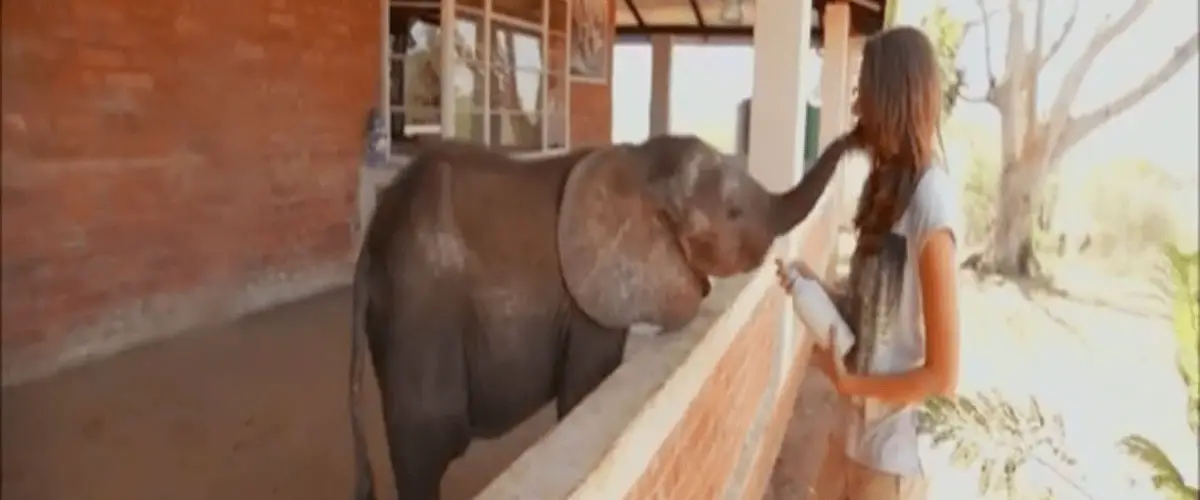 Everyone loves dogs, and this elephant is not an exception it seems. Ellie's health was improving, but life was still lonely for him, until Duma came along. Thanks to the round-the-clock care from the sanctuary staff, and a bit of help from his special canine companion, the baby elephant is on the road to a full recovery. Check out their amazing relationship in the video below!
Please SHARE this amazing story with your friends and families!
What do you think?