YouTube is filled with innumerable videos. Some of them are hysterical, some are heart-moving, and some make you furious. You often come across confusing and bizarre clips as well. The video below is one of them. When you see this hysterical video for yourself, you won't be able to believe your eyes – but it will no doubt crack you up too.
The clip features two adorable Airedale Terriers inside a car. One of the dogs is sitting upright in the front seat, while his friend looks out the window of the backseat. According to their owners, the impatient dogs love going on rides, but they don't like waiting. So whenever their owner runs late after leaving them in the car, they start honking! Yep, you heard me right!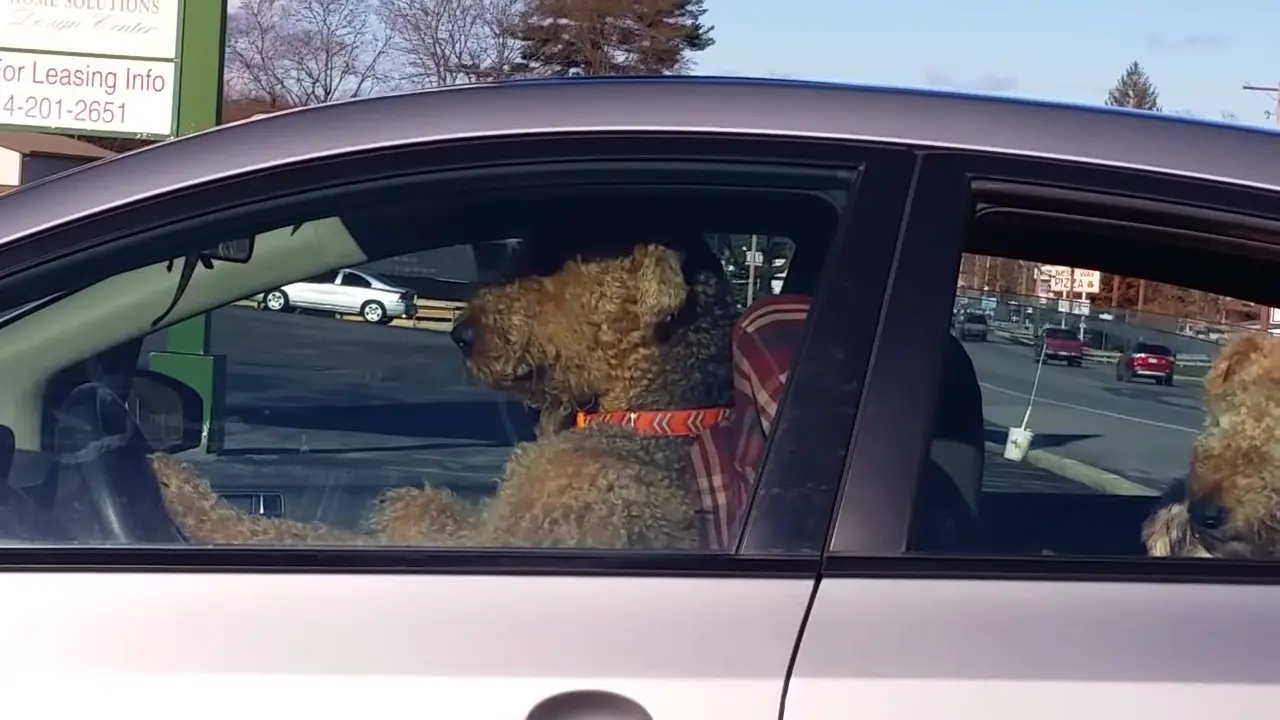 Watch this hilarious video below! Did this crack you up? Let us know in the comments section!
Don't forget to SHARE this funny clip with your friends and families!