Ellie is a baby elephant with several health issues. The herd rejected this poor calf and left her alone with her bad health.
Sadly, to add to the already existent problems, the rescuers even found out that she was lactose intolerant. Hence, her diet and health still remained an issue. Ellie was just as wounded inside her soul as she was still going through the trauma of being left out.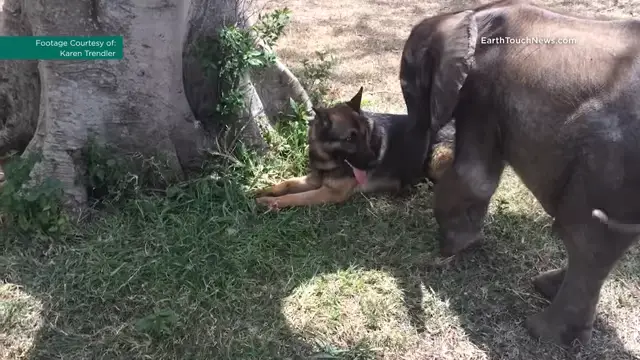 Thankfully, a friendly German Shepherd Duma came to her rescue just at the right time. He is now Ellie's best friend. Duma helped the baby elephant heal her internal pain and she is even recovering from her bad health. In fact, Ellie's health and internal state are better than ever!
This adorable story became an internet sensation in no time. Hopefully, Duma and Ellie will get to spend several happy years together. Watch this amazing story below!
Don't forget to SHARE this with your friends and family!