Babies and mothers have an undeniable bond from birth, which gives each them a "sixth sense" about the other one–where they are, when they are near and more. But here's a great video about a baby whose sixth sense gets converted to one of her five primary senses when she is able to hear for the first time.
Little Charly was born with a significant hearing impairment and has never heard anything before. She knows her mother and knows when she is around, but has never been able to hear her voice.
In this video, Charly gets new hearing aids installed and is able to hear her mother's voice for the first time. Watch her reaction, it's incredible!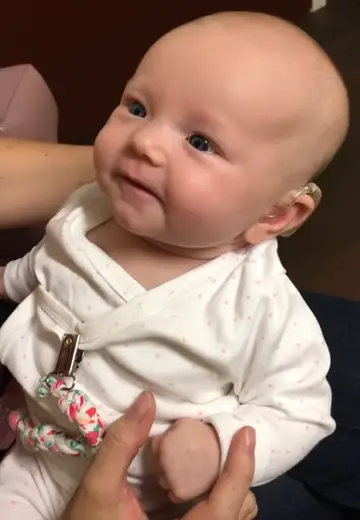 We can clearly tell that Charly liked her mommy's voice and she formed an instant attachment with it. Her reaction is so emotional and Mom says, "I've never seen that face before."
This video will surely make you shed some tears. Watch the full video below!
Please SHARE with your friends and family!