Children from an early age get attached to their parents and learn to respect them. Therefore, this infatuation leads to a protective nature.
In the clip below is one of the daring moments by a toddler. The story unfolds when the local authorities confront the kid's grandmother. The issue relates to opening small markets in restricted areas. After quite some minutes after the heated argument, the toddlers can't take it.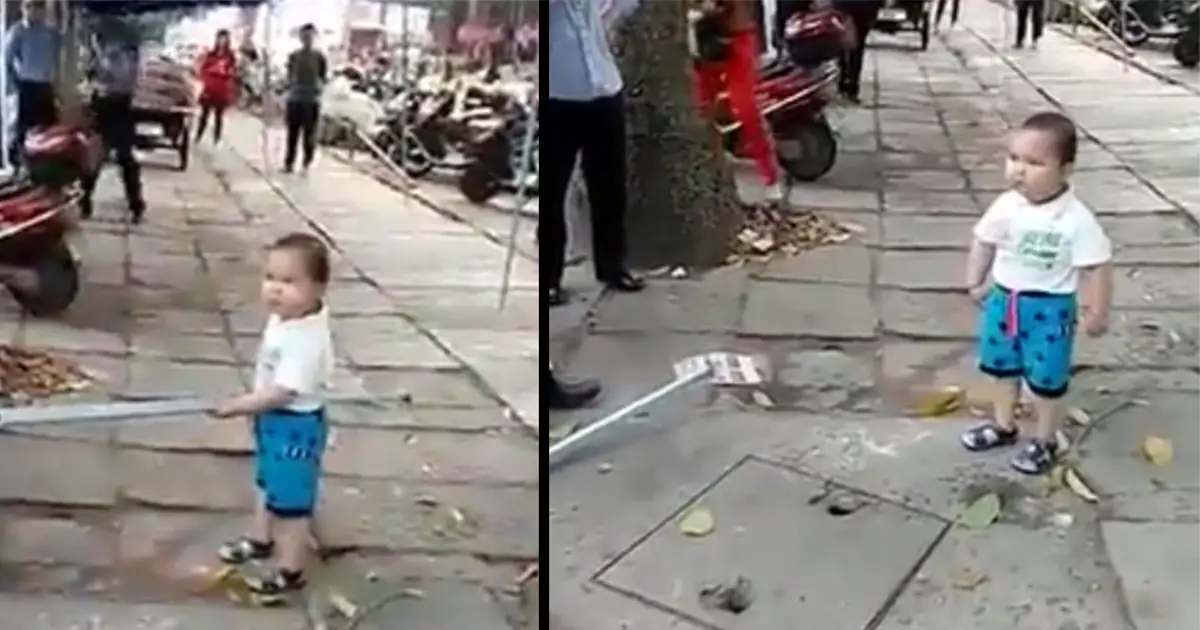 The feisty boy comes to his grandmother's rescue. Nevertheless, of his age and size, he doesn't seem to give up at all. He keeps furiously shouting at officers. At one point, the kid comes holding a big metal piece and throws it. However, aggressive this looks, the toddler is only trying to help his loved one. I think it's adorable, let us know your views on the matter.
Please share this act of bravery with your grandkids.