If you are a parent, you know the feeling of holding your baby for the first time. We can never fathom the emotional rollercoaster we go through. When we see the baby for the first time, it feels like everything has stopped and we've seen the whole world in front of our eyes.
Mark Aulger, 52, was cancer-free after eight months of chemotherapy in December 2011. Diane Aulger was expecting their fifth child at the time, and Christmas that year was filled with joy. The new year, on the other hand, brought heartbreaking news. Mark was admitted to the hospital on January 3, 2012, and was diagnosed with pulmonary fibrosis as a result of chemotherapy. Initially hopeful Aulgers soon realized, Mark had only a week in his lifespan.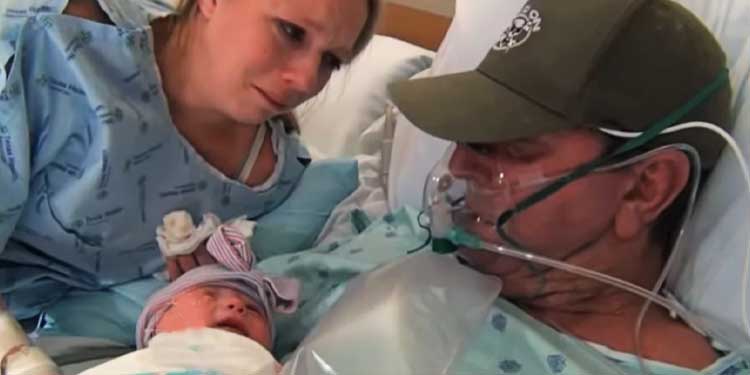 "We thought he could live for years on steroid treatment and oxygen," Diane told ABC News. That, however, was not the case. By the 16th of January, it was clear that the treatments were ineffective, and Mark was given only one week to live.
Mark Aulger held Savannah, his newborn baby girl, for 45 minutes. Savannah, now nearly eight years old, has only one photo of her father, who fell into a coma the day after her birth and died a few days later.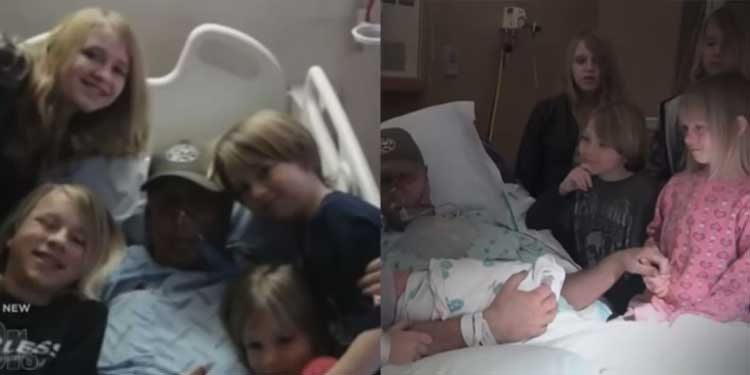 "If she cried, he would shake his head and moan," explained Diane. "I put her on him when he was in a coma a few times and his hand would move toward herOn."
When word of Mark's death spread, donations and support for the family began to pour in, according to the Huffington Post. They received cards, baby supplies, and a donation that enabled them to purchase a minivan, as well as thousands of dollars. It aided the family in picking up the pieces of their broken hearts and moving forward.
Here's the full story of this heartbreaking moment.
Please SHARE with your friends and family.