All of us know the words to "Old MacDonald Had A Farm". Most of us grew up listening to this classic nursery rhyme, didn't we? The song talks about an old farmer with lots of barn animals, including chickens. However, it looks like the lyrics aren't necessarily referring to an actual chicken. This hilarious farmer is proof! At the beginning of this video, we get to see a reporter burst out in giggles when he realizes the farmer he is interviewing laughs exactly like a chicken.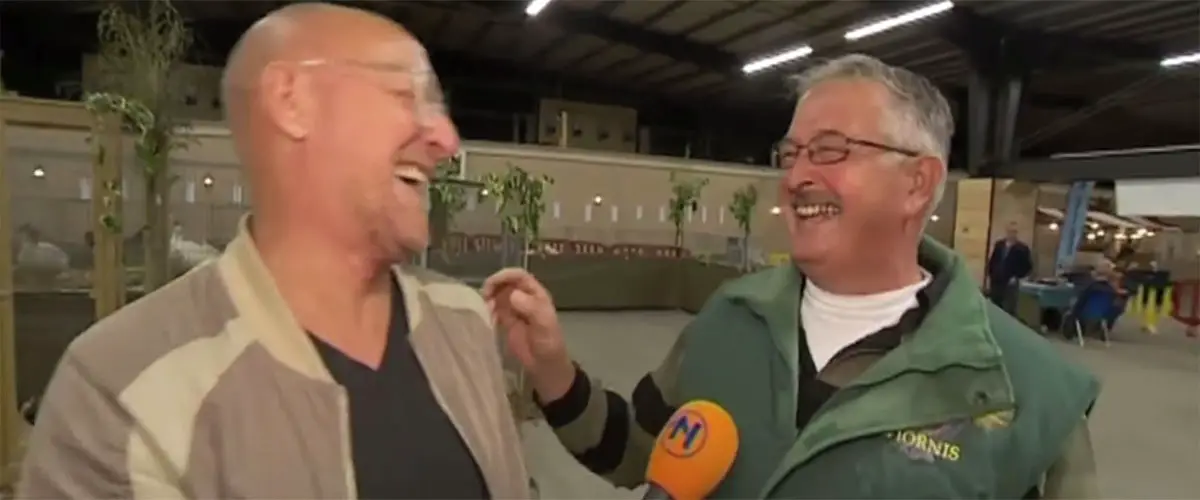 When the elderly gentleman laughs, he makes a high-pitched clucking noise. We don't know if he has noticed this himself, but it is a blast to hear him in action. Laughter is very contagious. No matter how hard you try to suppress it, it comes out. And this poor reporter knows about it all too well. He just couldn't help but chuckle when he heard the farmer's unique yet catchy laughter. I am sure you have never heard anything like it before!
The adorable video has gone massively viral on the internet. And we are not really surprised! It is a feel-good clip and it will surely bring the biggest smile to your face! A person starts sounding like those he spends most of his time with. This man probably spends a lot of his time hanging out around his chickens! The more you watch this, the more it will crack you up!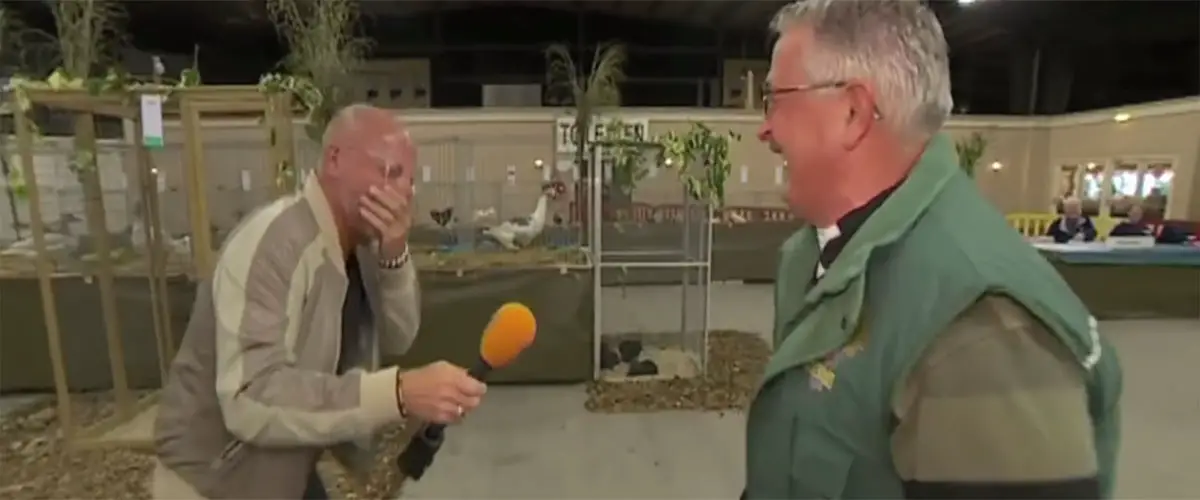 Check out this hysterical video below! What did you think about that? Feel free to share your thoughts with us in the comments section!
Please SHARE this funny footage to your family and friends!