I have seen loads of videos about cats and dogs jumping around with toys and wreaking chaos. But this one is a bit different. This video features a horse named Buster that loves to play. You can see good old Buster dancing around in a field with a toy ball in his mouth and having the time of his life!
According to his Buster's owner, he is a mischievous horse and he likes to play with anything and everything. She even compares the gorgeous guy to "donkey" from the Shrek series, and notes that this young horse is quite a handful. But that Buster is a loving horse who has a super personality. And after watching this video, we couldn't agree more!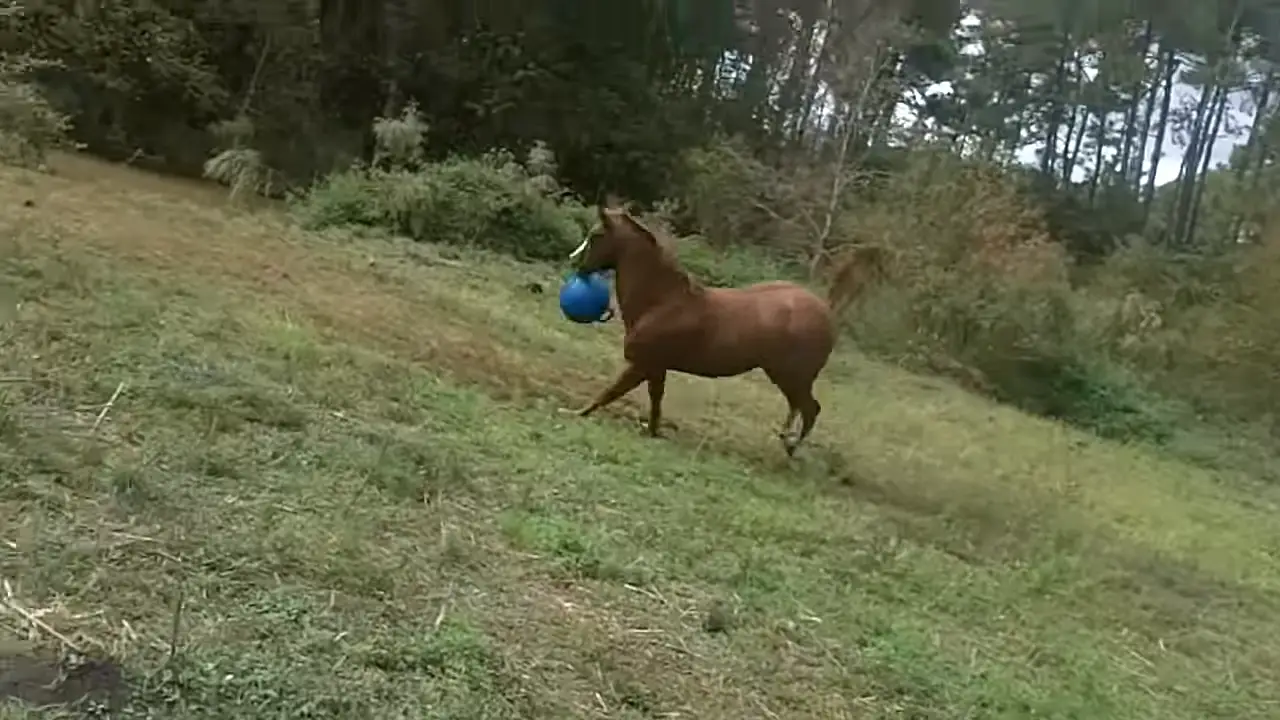 Watch Buster playing in the video below! Playful horse isn't he? Share your thoughts about this in the comments!
Please SHARE this with your friends!
What do you think?