A wedding is the biggest day of our life, where we set to capture beautiful moments. We try to make it the most memorable day of our life. Although the evolution of Irish dance was ancient, it is still performed on different occasions. The video shows the beautiful dance performed by Irish dance groups at the wedding. Their pleasant performance and tap dancing made the evening even delightful.
The dancers joined the stage pair by pair. They performed in the captivating song 'Shut Up and Dance' and wowed the whole audience.  While the group was performing, nobody expected the surprise dance set by the bride and her bridesmaid. They joined the gang and added joy to the performance.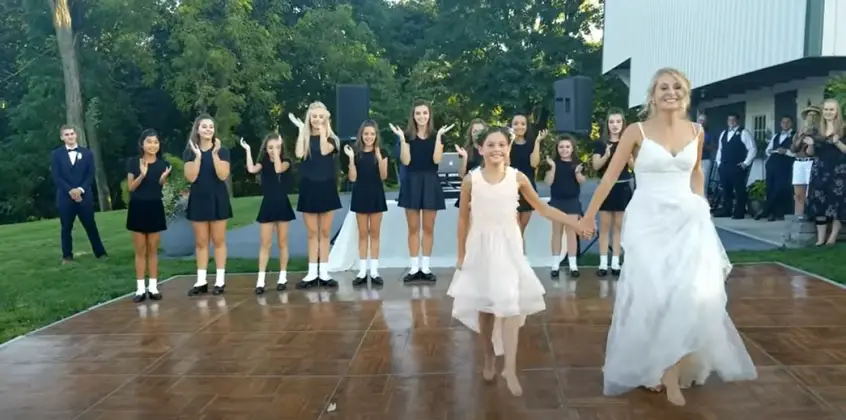 The evening looked perfectly beautiful when the groom joined the stage with some twist. He put a romantic touch to the performance. Watch the full video here:
Share it with the world!