Age is but a number. You are really as old as you let yourself feel. There are some young people who have old souls, and there are some older people who always retain their youthfulness! Elderly people might be thought of as being stuffy, strict or boring. But there are people like the one in the following video who are breaking such sorts of outdated stereotypes about the elderly. Just check out the amazing lady in the following video!
This video shows beatboxer Power Beat performing on the streets in Brussels. His amazing performance had caught the eye of an elderly woman, so she and her dog stopped right in front of him. The performer probably thought she was going to give him some money, but what this lady did was even better than anything he ever expected! She began dancing right in the middle of the road without a single care in the world!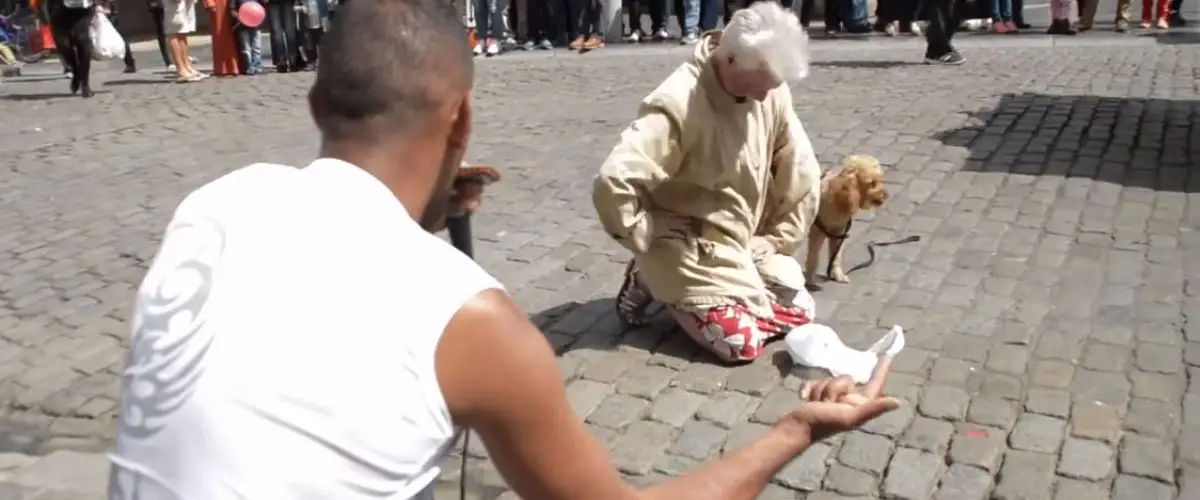 This amused everyone around them, and she helped gather a whole lot of viewers for the beat boxer! This lively senior moved so well with the music, and she makes it looks so effortless and fun! These two would certainly make an amazing performing duo if they joined forces. Another wonderful thing was how patient the little dog was during the whole performance. He seems to be quite used to it!
This incredible lady proves that age is just a number. Even in the latter part of your life, you can have all the fun in the world!
Check out this amazing video below:
SHARE this incredible video with everyone you know!