It is not new to know that a child got his talents from his parents. In fact, most children take after their parent's skills and talents.
One such child is this little baby. However, what's shocking about this baby is that he is too young and in fact, just a baby. Regardless of that, he performs like no other. He has exceptional dancing skills at a very young age.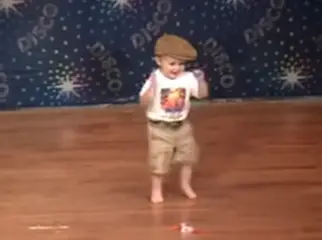 Now it is no surprise that he gets it from his parent who is also a dance instructor. The way this baby dances to Queen Bey's songs will leave your mind blown. When Beyonce sees little Hunter's dance, she'd be so proud.
This kid is just amazing! Watch the full video below!
Please SHARE with your friends and family!