Weddings are one of the biggest days in one's life. It's the start of a new chapter, and a great occasion to celebrate with friends and family. It is a milestone, not only for the bride and groom, but for their parents as well. It marks another milestone their children have crossed, and it is a happy occasion indeed. It is traditional for the bride to dance with her father and the groom to dance with his mother. You might have seen many beautiful wedding videos on the internet, but the one shown below is just amazing.
The groom, Luke, was really happy. It was time for his dance with his mom. But his mom had Amyotrophic Lateral Sclerosis (ALS). She had been struggling with the illness, and it was so severe that it had left her unable to move properly. She was bound to a wheelchair, but that was not going to stop her son taking her to the floor for their stunning dance together. If you're easily moved to tears, get her tissues ready now!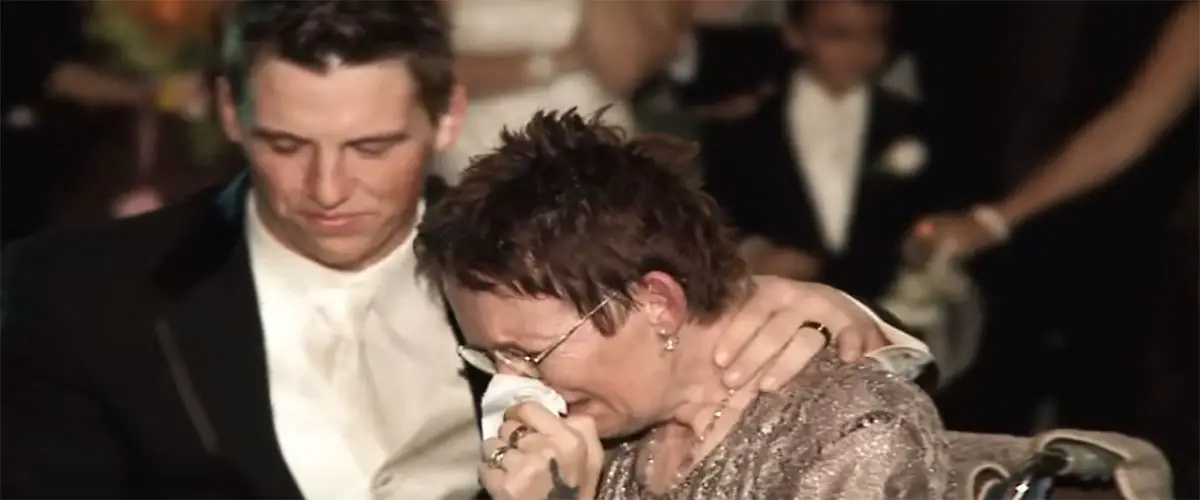 Luke took her to the middle of the floor. She seemed surprised, but he just looked happy. They chose to dance to Mariah Carey's song, "Hero". The groom's mother was so moved by his determination to dance with her. They had a really tender and loving moment together. Luke just kept kissing her, and his mom couldn't hold the tears in. The bride said that it was one of the most touching things she had ever seen in her life, and when this mom-and-son duo were done, there was not a dry eye left in the room!
What a wonderful moment they shared together. It's one of those things that will stay in everyone's hearts forever, don't you agree?

Check out the full dance below:
SHARE this amazing video with everyone you know!