Most of us don't have the exact memory of what discoveries we made when we were two. But with the rise of technology parents nowadays, record every detailed maneuver of their children.
Luca, a two-year toddler begins his newfound passion for music when his father gifts him a harmonica.
In the jamming session with Luca and his daddy, we witness a truly magnificent moment. As the toddler begins creating his own blues. Not only is he freestyling the lyrics and the chords to the song. He seems to truly into the session.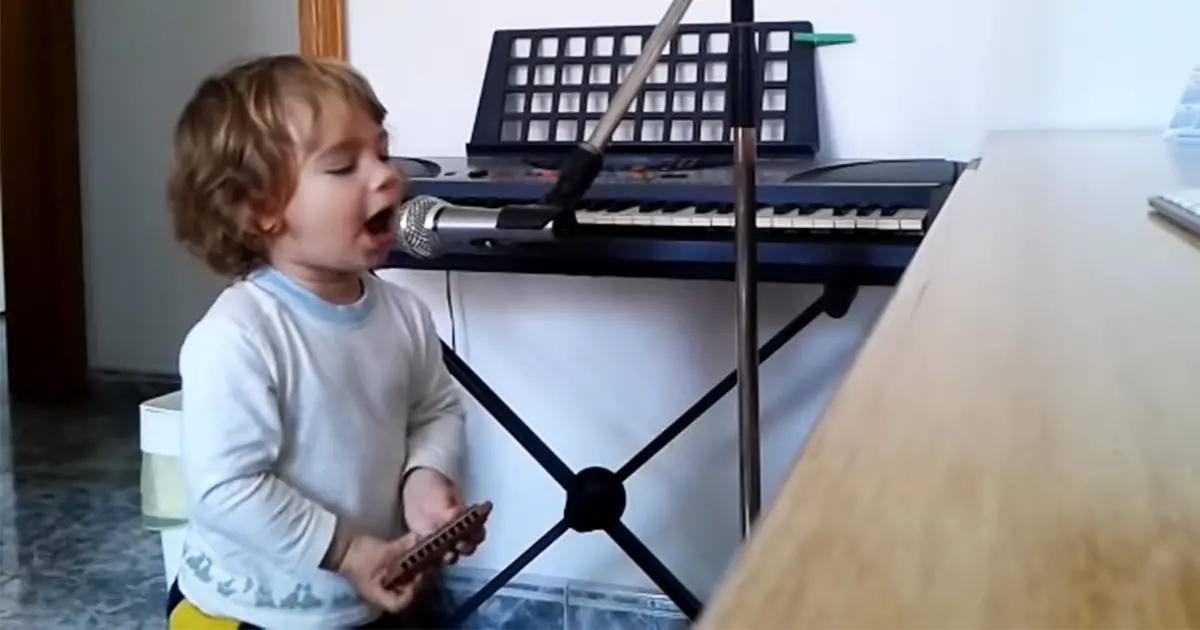 Albeit we can't make much out of the baby language he is singing with, we for sure know that he has hope in the musical industry. The talent and persistence Luca execute in the clip will make him a star someday and us, the proud audience. That's not all the adorable tot wiggles to the music exhibiting the signs of a great performer. God Bless this Kid.
Please press and enjoy the entertaining musical number by Luca.
Kindly share this cute story with your loved ones.